Eaton Corp has a variety of server & network racks to meet their customer's needs. In addition to racks Eaton has a large portfolio of airflow and containment solutions

Eaton RS Enclosures
The Eaton RS Enclosure is a versatile rack enclosure that meets the demands of a wide variety of applications from small network closets to colocation data centers. Available in network, server and colocation models, RS Enclosures offer everything from customizable and tool-less mounting options for power equipment to high-flow doors for maximum airflow and a wide array of cable management options.
Eaton S-Series Enclosure Designed for small & medium-sized businesses, the Eaton S-Series Enclosure supports and protects your Critical IT Equipment. These standard configured enclosures are scalable and inegrate an array of options including cable management, power distribution, and backup power to provide a full network solution.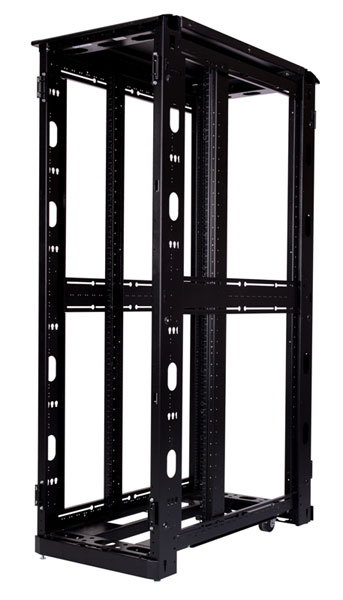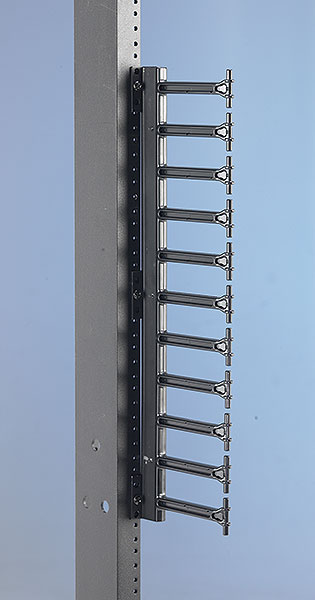 Wall Mounted Enclosure
Eaton's wall mount equipment is a cost effective, secure way to mount communications cabling, networking gear and related equipment to conserve floor space. It's designed to work with network, IT, telecom, datacom, A/V or other applications. Wall mount cabinets provide a secure enclosure with protection from tampering and other hazards, while open-frame swing gate wall mount racks offer easy access to and unrestricted airflow around mounted equipment.

2-Post & 4-Post Open Frame Racks
Whether you're working in a network closet, server room or data center, a few common needs exist where enclosures are concerned: accessibility to equipment, sufficient airflow, design flexibility and cable management, to name a few. Eaton's four-post rack addresses these needs while also accommodating other Eaton equipment and cable management accessories.

Containment & Airflow Management Solutions
Eaton offers custom containment options which span single racks (chimney) or partial/full aisles. Offering cold and hot aisle configurations, ceiling or vertical wall, and full rack blank spacers, Eaton's containment provides the flexibility needed in the modern data center and colocation facility.