Eaton's B-Line Division, with your trusted partners at Cooper Industries, has an extensive portfolio of products and solutions for all building and telecommunication environments.
B-Line's portfolio contains, but is not limited to, 4Dimension Strut, Cable Containment , Electrical Supports, Grounding for Communications and Data, HVACR Support, Mechanical Supports, Offshore Weight Savings, OSHPD, Seismic, and Bracing Solutions.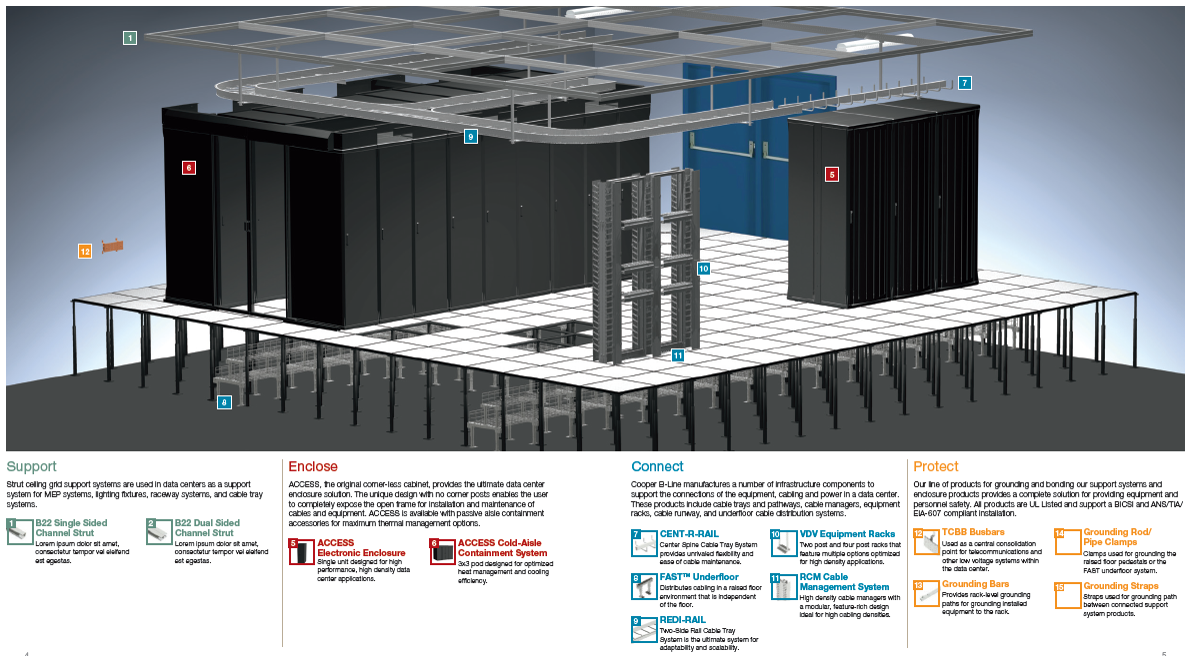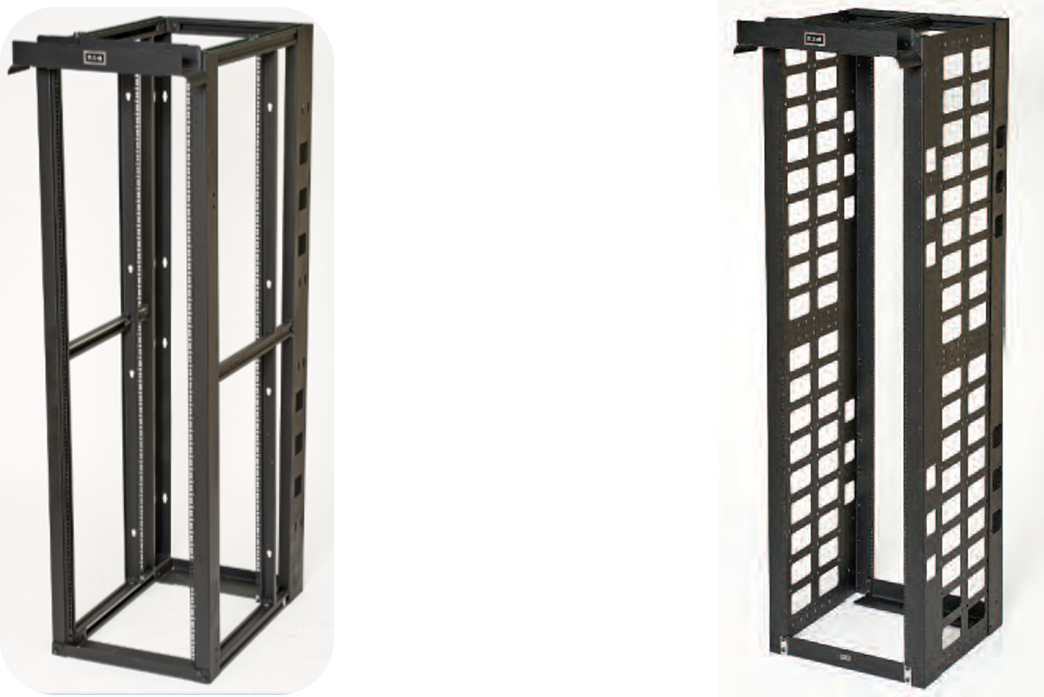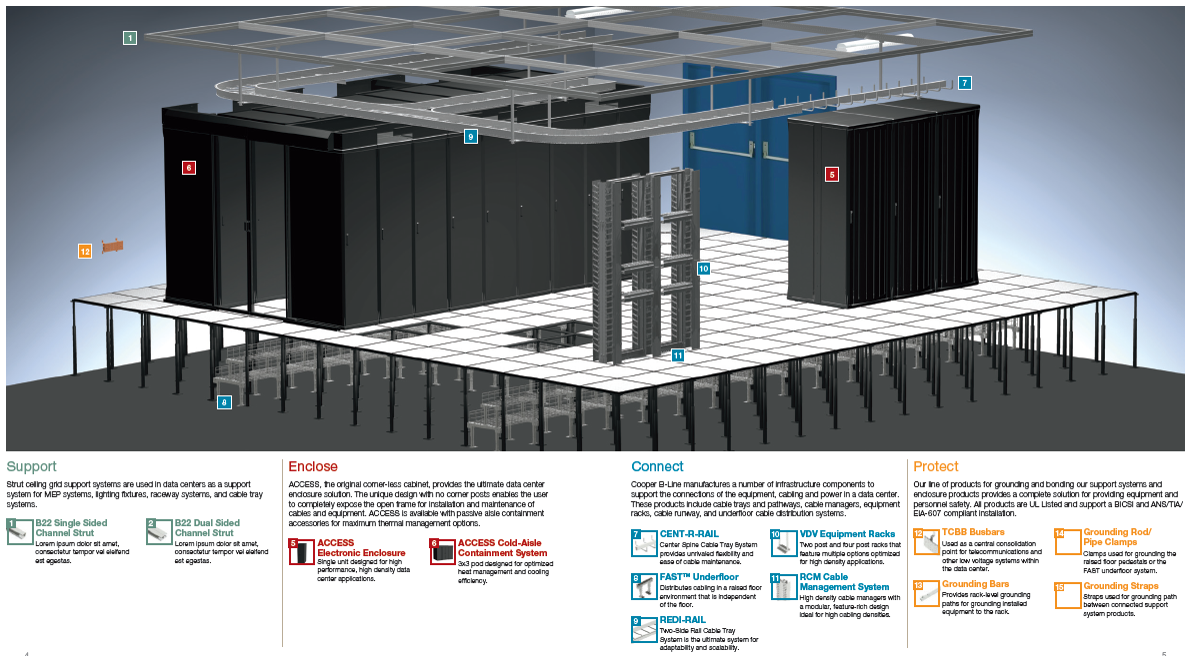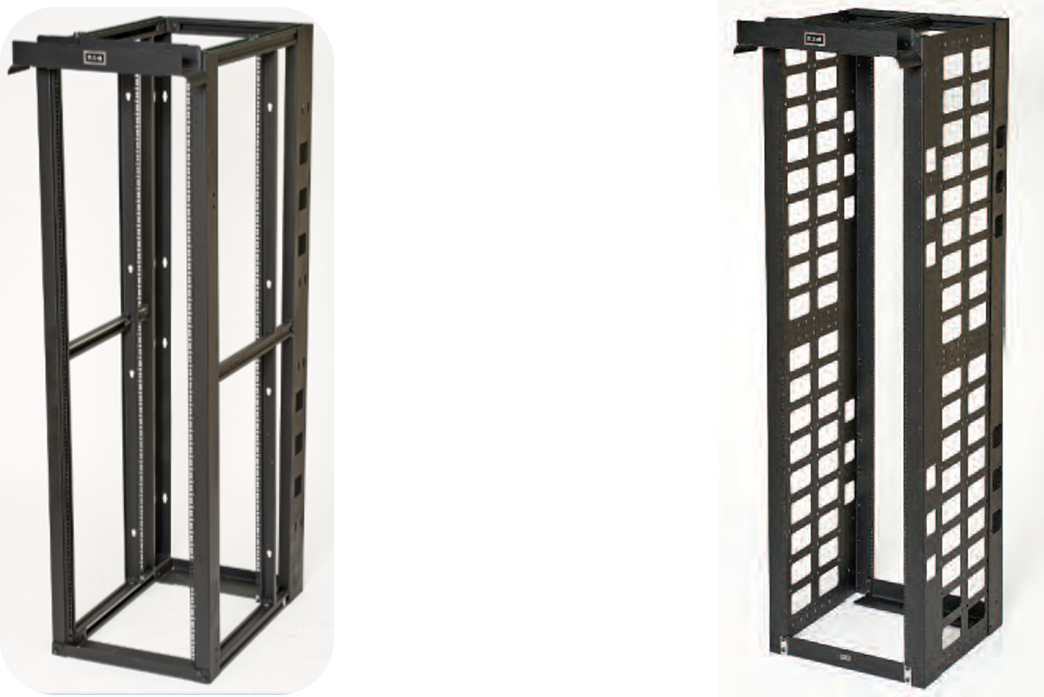 4Dimension STrut
B-Line's 4D Strut provides an innovative fitting solution with virtually hundreds of possibilities. It offers profiles with two-sided and four-sided functionality,
superior strength, and lighter weight for improved performance. It's modular design provides extensive versatility and is ideal for new and retrofit applications.
Cable Tray & containment
Eaton's B-Line series steel and aluminum cable tray portfolio offers slotted marine rung options and accessories to help installers restrain, optimize and segment various cable types within cable trays no matter the cable tray orientation. This includes cleats, clamps, and banding.
Commercial & Industrial Heating, Ventilation, Air Conditioning and Refrigeration Mechanical Support Solutions
Cooper B-Line offers a wide variety of strut, pipe hangers, fasteners, seismic bracing and other mechanical supports for commercial and industrial heating, ventilation, air conditioning and refrigeration applications. Our products help support, hang, brace and fasten your HVAC and Refrigeration equipment. Our innovative, often tool-free solutions, save time and cost during installation.
Telecommunications
Eaton's B-Line series rack cable management plus (RCM+) and High Density Network Rack (HDNR) product lines are enhanced to provide greater network rack density, featuring up to 30% more total rack cable capacity versus leading competitors in its class. The innovative system includes greater cable capacity, low-profile mounting and three color options, including Eaton white.
The RCM+ stylistic design complements the high-tech look of modern network environments. The line is offered in a broad range of widths, heights, and depths to support most rack cable applications. It is UL listed, and designed to meet or exceed TIA/EIA standards that reference cable management products.
Eaton's B-Line series High Density Network Rack (HDNR) system offers innovative open-frame rack solutions with a full line of rack, cable management, power, and air flow accessories. Leveraging Eaton's patented 4Dimension strut, the HDNR is able to provide adjustable in-rack cable management, equipment mounting rails, and airflow accessories to deliver industry-leading flexibility, density, and reliable mounting of critical network equipment.